| | |
| --- | --- |
| | This user is an administrator of the One-Punch Man Wiki! |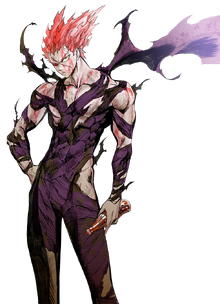 Bookkeeper83 here. I go by the same name on the One Punch Man discord and SkyFlyBye on reddit. Typically, I like to keep things in order so my editing tend to be keeping events up to date, improving webcomic details, adding high quality pictures and general rewording to make sentence sound better.
Considerations in future:
webcomic/manga differences, Justice Man, make a comment on Saitama's page on the appearance section of Yusuke Murata's development of their character design (maybe look on the ONEBUKURO as Muruta mentioned it there?). Find who C Branch Worker is and maybe create a page for him if he's significant enough.
Need to one day go through the old guidelines, rules and policies and update them to fit.
My favorite pages